THE WILDCATTER
Wildcat Homeowners Association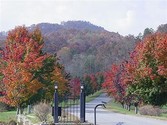 Ballot - 2020 Wildcat Board Election
Dear WHOA Member,
There are four Board of Directors positions up for election this year. Ballots must be received by June 15th to be counted.

Three of these positions are for two year terms and one position is for one a year term. The three candidates with the most votes will fill the two year term positions.
Five Members have accepted nomination to run for the Wildcat Homeowners Association Board of Directors this year. Candidates for the Board of Directors provided brief resumes. They are presented below in alpha order.
Vincient J. Colwell
Vincient Colwell is a retired Federal Service employee and US Army Major. My wife, Rita, and I are part-timers and split time between Murphy and Augusta, GA. I have extensive experience in information systems and communications systems and have been putting those skills to use at the community entrance. I enjoy our community and want to use my experience to enhance and preserve the homeowner value and community environment.
William Gelert
- I am originally from Cleveland, OH.
- After living and working in various US cities and Europe
(Switzerland), we bought our home in Wildcat in July, 2018 and
moved in as full-time residents in April, 2019.
- I am a graduate of Kent State University (OH).
- My original profession (30 years) was as an insurance / reinsurance
underwriter, executive, and Board member. I have also taught
English, Economics, and 20th century American and German history
at private schools in Switzerland (8 years).
- Interests include cycling, target shooting, golf, and photography.
In addition to contributing to the service of our community, I believe that
serving on the Board will assist Cindy (my wife) and me with full integration
into the Wildcat community, our chosen new permanent home.
Robert Johnson
My wife Ashley and I purchased our Home in Wildcat in 2007 as our mountain oasis. We continue to look forward to the time each year we spend in this wonderful community.
My working careering was spent in local government management and commercial land development. I have had the pleasure of serving on the Wildcat Homeowners Association Board for six of the last nine years. I have enjoyed my service to the community and working with the other Board members to maintain the quality of Wildcat. I would be grateful to continue my service to the residents and landowners of Wildcat.
Dick Mordaunt
Wherever my wife and I have lived, we try to be engaged in the community. I served a couple of years on the Wildcat Board of Directors then a few years as the President. I have a degree in Leadership from Northeastern University. Past working experiences include VP of Service at Computer Identics; Director of Procurement for the Commonwealth of Massachusetts. Past volunteer experiences include 5 years as President & Chairman of the Board for Foxboro Cable Access; AARP/IRS tax preparer 2010, 2011 & site supervisor 2012; President of SPYC Club 2012-2017.
I have 2 daughters and 6 grandkids. My wife, Mary Lou Turgeon and I came to Wildcat in 2014 as half time residents and stay longer every year! We share our hobbies of travel, boating, amateur radio and photography. I hope to continue to help keep our community a great place to live.
Alan Stone
I am Alan Stone and I am running for a position on the Wildcat board. My wife, Mary and I became part time residents of Wildcat in January 2006. After my wife retired in March 2018 we moved to Wildcat as full time residents.
I retired in 2015 after over 37 ½ years in law enforcement. I served with the City of Fort Lauderdale, the Florida Department of Law Enforcement and the City of Lombard, Il. While with the Ft. Lauderdale Police Department a served for two years as the treasurer of the Police Officers Association. At F.D.L.E. I served one year, as the Miami region union representative. Prior to my law enforcement career, I enlisted in the Army and served 3 years.
Ballot
Please check next to the candidate(s) for whom you would like to vote. You may vote for up to four of the candidates.
PLEASE REMEMBER TO CLICK "SUBMIT" AFTER YOU MARK YOUR BALLOT!
You must be a member to submit this survey. If you are a member please log in first. You can't submit this form until you've logged in.
* Answer Required

1)
* Please check next to the candidate(s) for whom you would like to vote. You may vote for up to four of the candidates. 




You may vote for up to 4 maximum. Do not vote for all 5.