THE WILDCATTER
Wildcat Homeowners Association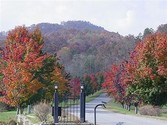 Welcome to Wildcat

On behalf of the Wildcat Homeowners Association, "Welcome to Wildcat". We are a small, friendly community located in the beautiful Blue Ridge Mountains of Western North Carolina.
For more information about Wildcat you may contact our WHOA President
by clicking Contact Us in the left column or calling 828-634-1231 Ext 5
---
New Residents - Welcome Packet
What Realtors say About Wildcat
WHOA Rules, Infrastructure Standards and By-Laws
Declarations
(You may need to hold down the "Control" key (CTRL) while clicking on the link.)
More details and updates after 7/15/2017 may be found in the members Forum and requires login to this web site.
---
---

Return to the Wildcat Home Page